Update from Administrator – May 4, 2020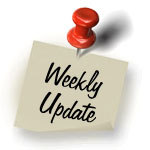 For the past 7 and a half weeks we have battled to keep this virus away from our facility, sadly this virus has now come to our doorsteps. From the beginning of this crisis, we have implemented extensive infection control measures to protect residents. I have listed those in many past emails, if you would like any details on them, please let me know.
Here is a quick update for Southbridge Rehabilitation and Health Care Center as of today 5/4/2020
| | |
| --- | --- |
| COVID-19 Patient Positive result (Resident) | 1 |
| COVID-19 Staff positive result | 4 |
This pandemic has been an incredibly challenging time, and we continue to work every day to ensure that we provide the safest possible care for our residents. Our nursing home workers are saving the lives of patients every day, and they are saving the rest of us by serving on the front lines and limiting the reach of this insidious virus. The coronavirus pandemic has hit nursing homes at a disproportionately higher rate than the greater community.
In Massachusetts, patients and staff have tested positive in more than 270 centers. That is more than 70% of all nursing homes.
We also continue to do all we can to protect our other residents and remain committed to ensuring the Personal Protective Equipment (PPE) our staff needs and are following CDC and state guidelines regarding the appropriate use of PPE. We continue to follow every lead to secure PPE from existing and new vendors and request equipment from the state.
We are in touch daily with the Department of Public Health and our local health department we continue to follow all CDC and state guidelines and receive regular updates on new guidelines that are offered.
I am incredibly grateful for our dedicated nursing home team and ask you to join me in ensuring that they are included as "Health Care Heroes" battling COVID-19. They are doing everything they possibly can to care for those suffering and support them as they battle this disease.
The courage shown by our frontline heroes who come to work every day is admirable and speaks volume of their commitment to our residents. We share in this resolve to provide better outcomes and a continuing effort to advance residents care.
We understand you will have concerns about your loved ones, we will continue to update you about their status. However, we ask that you help us manage this update so we can also serve other families who have similar concern about their loved ones as you do by having just the primary emergency contact person be the point person to contact during this time.
We are refreshed and thankful for the boost we received from the Massachusetts Department of Public Health in the form of PPE., Southbridge Fire Department, for operational and safety support, Harrington Hospital for your wonderful partnership and support with training support and Test kits, our work will not be possible without these efforts.
We will continue to provide you update as needed,
Yours truly,
Augustine Aiguosatile
Administrator