Update from Administrator – May 22, 2020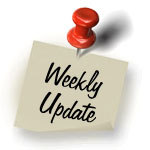 As always, we hope this update finds you in good health. We would like to update you regarding our COVID-19 status during this ongoing pandemic that has affected more than 80% of long-term care facility in the Commonwealth of Massachusetts.
Our housekeeping team as well as other team members continue to hold the line of mitigating the spread of this insidious virus by engaging in continuous deep cleaning of doorknobs, handrails, and high touch surfaces.
Our entire team of dedicated staff continues to deliver person centered , passionate care to your loved ones despite the risk of contracting this virus. These health care heroes continue to show up to work day after day, their courageous commitment to your loved ones remains a source of hope, making a difference and inspiring positive outcomes.
As of today,12 residents have now progressed to recovery of the 28 resident that tested positive for COVID-19.
Also, 14 staff members of the 24 that tested positive to COVID-19 have returned back to work. We heard that a staff member who was in critical condition due to COVID-19 a couple of days ago is making great progress. We ask you to continue to remember our residents and staff members touched by COVID-19 in your prayers to healing and good health.
We continue to follow Federal, State and Local guidelines during this pandemic, as the Commonwealth of Massachusetts begins to reopen the economy and ease restrictions. We would like to remind you that the restriction on visitation to long-term care facilities is still in full force for obvious reasons. The senior population we serve are the most vulnerable of us, their safety is priority number one, please continue to follow the directive.
We encourage you to continue to use our virtual visits platforms and we are grateful for your cooperation so far in these unprecedented times.
Many thanks go to you all for the support you have shown, by making homemade mask, posting decorative crafts around our facility, the messages of support and the lending of specialize equipment such as Specialized Negative Air Machines.
We would also like to thank Southbridge Fire Department and Harrington Memorial Hospital for their support.
At this time, we have completed 100% of residents testing for COVID-19 and 97% testing for our staff.
Our PPE supply remain very solid thanks to The Department of Public Health and Mr. Larry Santilli CEO of Athena Health Care Systems.
We will keep you updated as our status changes.
Thanks for your understanding.
Augustine Aiguosatile
Administrator