Update from Administrator – May 6, 2020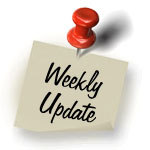 This pandemic is truly an unprecedented experience for all of us. Yesterday, we updated you that we had one confirmed positive Covid-19 case.  Sadly, as of today, we have had nine residents and eight staff members who have tested positive for Covid-19. These new numbers reflect, in large part, our expansive approach to testing patients and our transparent reporting to the state since the beginning of this pandemic. We expect these numbers to rise as we continue to test vigorously, in the next few days. Our thoughts and prayers are with them.
This pandemic has been incredibly challenging and sadly impacted nursing homes at a disproportionately high rate.  More than 80% of all nursing homes in Massachusetts have cases of COVID-19. As I have said, we are devastated that patients in our care have contracted this virus. We are doing all we can to treat them and our thoughts are with those patients inflicted with this virus and their loved ones.
We also continue to do all we can to protect our residents and staff. We are conducting cleanings and infection control measures multiple times per day, with extra care on high touch areas. We are limiting the number of staff going into resident rooms to only direct care staff. And we are monitoring our personal protective equipment – and requesting additional equipment from the state – to ensure our staff has the protection they need to keep them and residents safe.
We cannot thank our staff enough for the incredible dedication and sacrifices they have made throughout this crisis. They are saving lives with all they do.
We appreciate the outpouring of support from our Southbridge community, friends, and family.  Those who have donated homemade mask, sent lunches, words of encouragement, and even Negative Air Machines for which we thank Quality Restoration for their generosity.
We will continue to send weekly emails, conduct the weekly conference calls, and weekly updates to our Facebook page. Please bear with us as our timing may lag in providing updates during this very fluid environment – due to the situation, we will not update our numbers each day on Facebook. As always, any change of condition for your loved one will result in a phone call to you.
We believe that together we are stronger in the front-lines of this battle.
Yours truly,
Augustine Aiguosatile